The Best Platforms to Easily Build a Website for Your Business or Blog
When you're looking to learn about a business, or a restaurant or a service, whats the first thing you do?
Check out their website.
It doesn't matter what you do these days. Whatever it is, you need a website. If you don't, you're losing business and credibility.
Plain and simple.
The best part? Creating a website has never been easier.
At Social Style House, we've designed and developed hundreds of websites for a number of different industries. We've worked with almost every website platform and we've narrowed down the best platforms to build a website for your business or blog.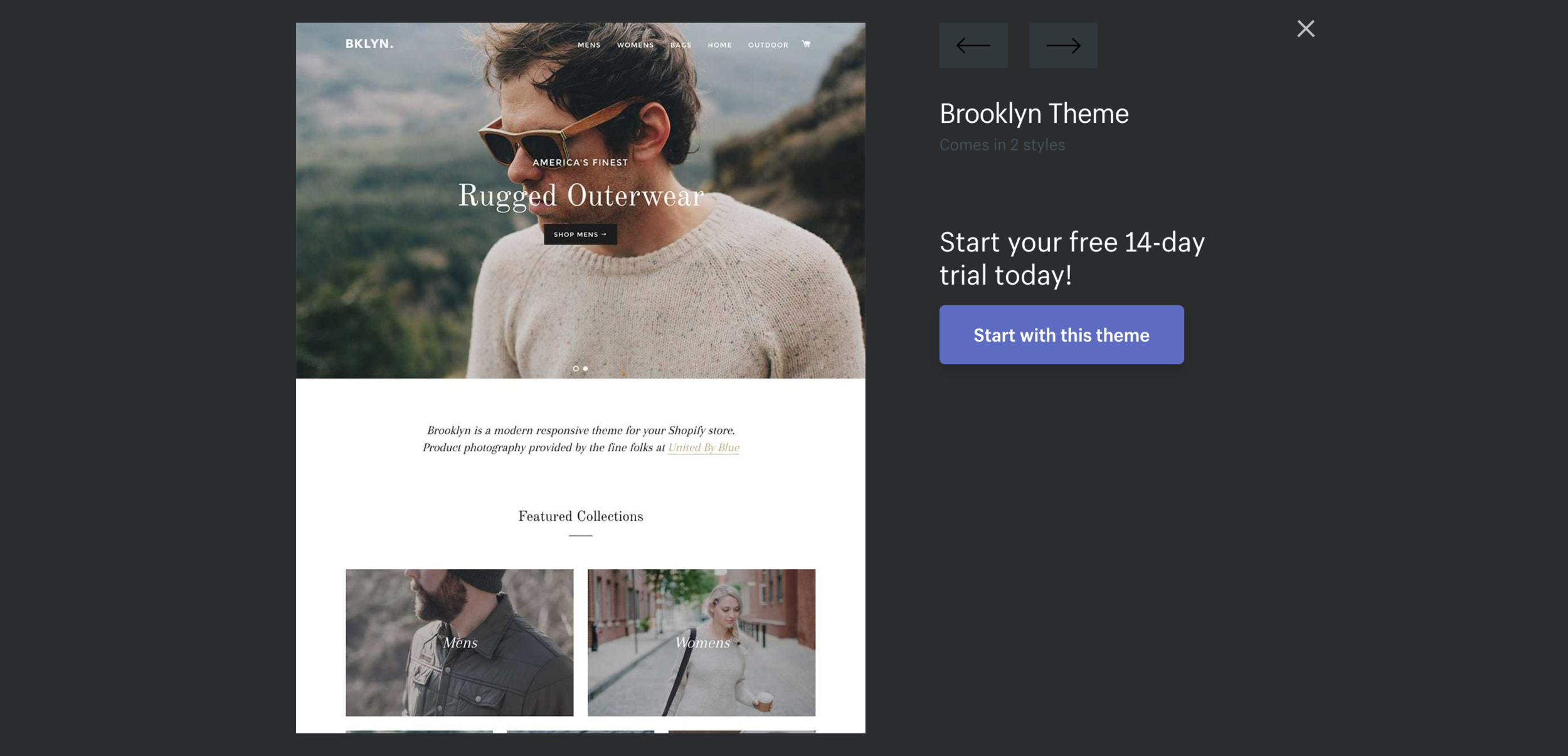 Shopify was created with ecommerce businesses in mind. If you're selling sunglasses, t-shirts, watches, ceiling fans, jewelry, you name it, you want to be on Shopify.
It currently powers over 500,000+ online shops and has helped businesses process over $40 billion worth of sales.
Even Kylie Lip Kit uses Shopify - Why? because Shopify is a trusted and reliable platform, even at scale; even when you have over a million people on the site and you sell out in minutes, it can handle the traffic.
You know that annoying hosting and domain name setup you have to figure out yourself? Check that off the list. The hosting and security are already integrated and taken care of for you so all you have to worry about is uploading products and start selling.
Not only are there clean and beautiful free and paid templates that you can choose from, it's extremely easy to use. A lot of it is drag and drop and the customization is really straightforward and all your content is automatically optimized and fully responsive! WHATTTTT!
Also, the product setup and organization is unlike anything you'll find online. Whether you have 5 products or 500 products, it's not a pain in the a** like other shopbuilders can be.
If you're not using shopify for your ecommerce business, you're doing it wrong.
Best Use: Creatives, Professional Service Businesses, Restaurants
If you want your website to look professional, visually stunning, expensive – as if you've spent a lot of money on building it, you should consider Squarespace.
Now there's no coding involved, but if you haven't used it before, or if you're not really techy or you don't feel comfortable just clicking around and messing with all the features and setup for a few days, it might be hard for you.
All Squarespace templates are mobile responsive – Your website will look great across all devices.
It comes with many different templates for all industries. However, I've found that Squarespace is not the best for blogging but great for creative businesses, restaurants, events, photographers, etc.
It's very organized, affordable and there's a template for just about anything. You can buy and setup a domain directly through the platform plus you can get a g-mail account.
One main drawback is that the platform is not the best for SEO.
Best Use: Blogging
Wordpress is a whole other beast. WordPress Powers Nearly 27% of All Websites. Whitehouse.gov is on wordpress, so you know it's legit.
I like to think of Wordpress as a house you have to build and design from the ground up with your bare hands.
Wordpress should be used mainly for blogging, or if you need a site with more robust functionality (that you cannot get with Squarespace or Shopify).
Wordpress is #1 for SEO.
Wordpress is extremely customizable, so much so, that other creative people dedicate their time to building templates for people like us to buy to use for our businesses and blogs.
Wordpress integrates with thousands of plugins that add to the functionality of the site, whether that's SEO, Google analytics, security, social media feeds, image optimizers, the list literally goes on!
What's also great is that most hosting sites offer a wordpress package that all you have to do is plug and play. Making it easier to get setup.
But, if something breaks or there's errors, you're kind of Sh*t out of luck. You'll probably need to hire someone to help fix it, like you would a mechanic for your car.
Let me know what I missed in the comments and tell me what your favorite platforms are, and if you have any questions on how to build websites, we'd love to hear from you!
About Social Style House
Social Style House is a creative marketing agency helping brands and bloggers build, grow, and transform their digital brand into a professional, engaging and world-class business.
At Social Style House we provide website design, social media management, content creation and digital advertising. We design customized packages for many different clients including fashion bloggers, designers, stylists and e-commerce brands.
Interested in how we do it? Get in touch!